MISFIRES: Theorising markets to enable action
The project refocuses the issues of market failures and market design from economic principles towards collaboration and participation. It will take a sociological angle to investigate problems and concerns in healthcare markets, such as overpricing, limited access to medicines and data privacy issues. The project will first ask how market failures in these markets are diagnosed and voiced, and secondly how government bodies, medical and pharmaceutical industries, patient groups and other actors can work together to address these misfires. The overall objective of the project is to guide new academic and policy thinking by establishing what research can do to make markets more inclusive and to open them up to the concerns of those who are let down by them. It will leverage ethnographic field methods, archival research, digital methodologies and participatory research in a multiple case design. ERC Consolidator grants are awarded under the 'excellent science pillar' of Horizon 2020, the European Union's research and innovation programme.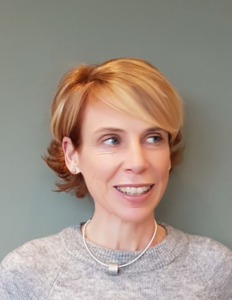 "Typically, when you look at markets, most innovative efforts come from two places: industry, through product or service innovations, or government, through regulation. Within MISFIRES, we will research how all the other market actors – activists, patient groups, other non-governmental organisations – can make their voices heard and can get involved in the market's organisation. We call this a 'collaborative turn' in organising markets."
Professor Susi Geiger, Professor of Marketing and Market Studies.
Overview of the Research in the Form of Posters
MISFIRES and Marketing Innovation (Innovating Together for Better Markets)
Collaborative Decision-Making in Health-Related Data Sharing (A Comparative Analysis)
Asset, Patent, Lifesaver (The multiple ontologies of an essential drug)
Contests & Collaborations (Hashtags Activism & Connective Innovation)
More information can be found on the EU research results portal CORDIS