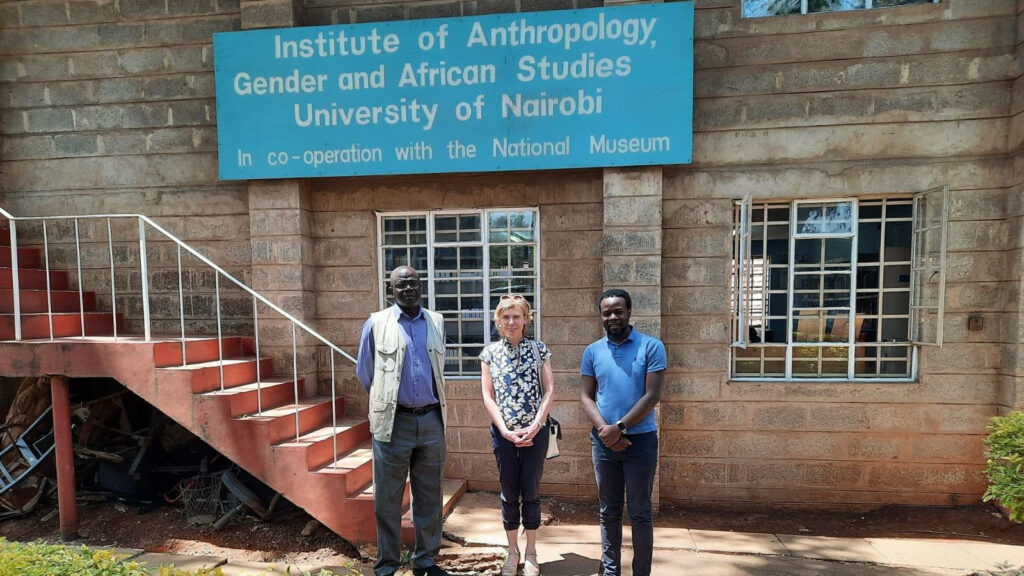 Prof Susi Geiger, project lead for the ERC grant MISFIRES and PhD Student Fernandos Ongolly co-organised a PhD Colloquium with the Institute of Anthropology, Gender and African Studies at the University of Nairobi, Kenya on March 7th 2023. Students from the University of Nairobi had an opportunity to present their research and receive feedback from Co-Chairs Prof Susi Geiger and Prof Onyango-Ouma from the University of Nairobi, as well as other faculty members that were present in the audience.

Prof Susi Geiger was invited to give a public lecture at the University of Nairobi on 7th March 2023. The public lecture was entitled "Global solidarity, vaccine equity and the responsibility of the pharmaceutical industry" and based on a recent publication from Prof Geiger's ERC MISFIRES project. The event was promoted by the University's Vice-Chancellor and opened by Prof Onyango-Ouma, Director of the Institute of Anthropology, Gender and African Studies. Over 200 academics attended from various faculties of the University of Nairobi and other Kenyan Universities.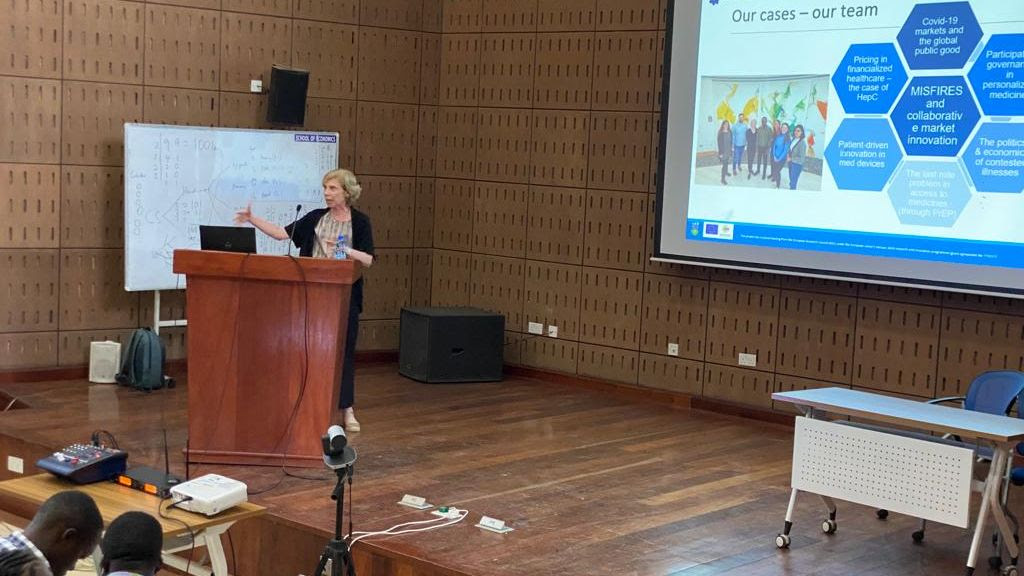 Stakeholder engagement and research benefit sharing workshops in Kenya
Prof Susi Geiger and PhD student Mr Fernandos Ongolly, both from the ERC-funded MISFIRES project (https://misfires.ucd.ie/) and the UCD Quinn School of Business, recently travelled to Kenya, one of their field research sites, to engage with stakeholders in the field of healthcare and to run workshops to share their research findings. Their research examines how diverse categories of healthcare advocates, including healthcare professionals, policymakers, community health volunteers and civil society, can foster greater access to essential medicines (with particular focus on HIV/AIDS prophylaxis or PrEP). The workshops considered how the project could continue to add value to the research participants and the broader communities in the two locations, to give back to those who have be so informative in the research.
Previously in March 2022, Mr Ongolly had collected data through in-depth interviews and focus groups in: Nairobi County, an urban location, and Busia County, a rural location with a high prevalence of HIV/AIDS. Over a two-week period in March 2023, stakeholder engagements and workshops, pictured below, were held in both these locations. Over the course of this period, Prof Geiger and Mr Ongolly successfully engaged with around 140 stakeholders in healthcare facilities and drop-in centres across all the stakeholder categories that their research is concerned with. This engagement forms part of the benefit sharing ethos of Prof Geiger's ERC project, which studies collaborative market innovation in healthcare across six cases, using participatory methods.
Photos of the trip: