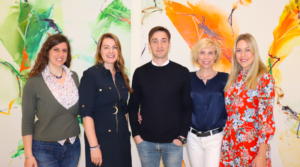 (l-r) Ilaria Galasso, Gemma Watts, Stephen Nicola, Susi Gieger, Emma Stendahl
Prof Susi Geiger – Principal Investigator
Susi Geiger is the Principal Investigator on the MISFIRES project and a Full Professor of Marketing & Market Studies in the College of Business, University College Dublin.
In her research she tries to figure out how complex markets are organized, with specific interests in technology and healthcare markets. Her approach is leaning on traditions from Science and Technology Studies and Actor Network Theory. She has published numerous articles in outlets such as Organization Studies, Research Policy, Entrepreneurship Theory and Practice, Journal of Business Research andMarketing Theory. She has also addressed issues of fairness and justice in markets in an edited volume entitled "Concerned Markets: Economic Ordering for Multiple Values" (Elgar 2014, with D. Harrison, H. Kjellberg and A. Mallard).
Outside academia, Susi does Yoga, runs and reads – if she's not backpacking somewhere in the world with her family.
e: susi.geiger@ucd.ie
t: @complexmarkets
Dr Emma Stendahl – Post Doctoral Research Fellow
Dr Emma Stendahl has a background in Business and Innovation studies and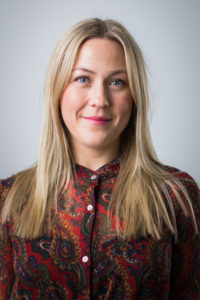 experience of conducting longitudinal qualitative case study research. Before joining the "MISFIRES" project and UCD, she was a doctoral researcher at Stockholm University, Sweden.
Emma's research and teaching interests revolve around collaborative and participative approaches to innovation, especially within an international context. She has worked closely with multinational corporations in Sweden on case studies and research projects.
Emma has taught courses at an undergraduate and graduate level including Organisational Theory, Business, Politics and Culture, and Research Methods.
e: emma.stendahl@ucd.ie
t: @Emmastendahl
Dr Ilaria Galasso – Post Doctoral Research Fellow
Ilaria Galasso has a background in Ethical and Political Philosophy and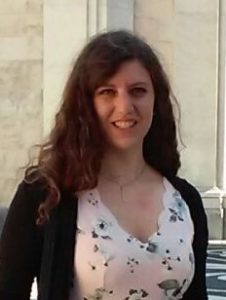 Philosophy of Science. Before joining "MISFIRES" and UCD, she was a doctoral researcher in the interdisciplinary PhD program "Foundations of Life Sciences, Bioethics and Cognitive Sciences" at the European School of Molecular Medicine based in Milan, Italy, in partnership with the European Institute of Oncology and with the University of Milan.

Her doctoral research, developed within an STS framework, analyzed the emerging medical approach of precision medicine from an ethical and political perspective, by considering the possibly deriving benefits and their distributions in relation to social and health equity. Her research methods included documents analyses and qualitative interviews to relevant experts.
Ilaria's research interests relate to issues of distributive justice and of equity in the context of health and healthcare, in connection with social inequalities and the social determinants of health, and with accessibility and inclusivity of health research and care.
e: ilaria.galasso@ucd.ie
t: @ilagalasso
Stephen Nicola – Research Assistant
Stephen Nicola has a background in Cultural Analysis and using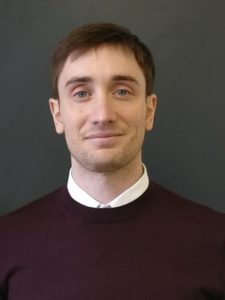 anthropological and ethnographic principles in applied settings. Prior to joining the "MISFIRES" project Stephen worked as an analyst in the energy sector before studying for an MA in Applied Cultural Analysis at Lund University, Sweden.
Stephen's research interests centre on the exploration of what cultures, rituals and structures propagate how individuals and organisations view the world and what these perspectives leave behind. Employing multidimensional research methods to facilitate a better understanding of how cultures are entwined in the analysis of markets.
Outside of work, Stephen is fanatical about sport and can be mostly found in the treatment room.
e: stephen.nicola@ucd.ie
t: @StephenMISFIRES
Gemma Watts is the Research Project Manager for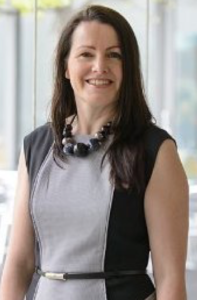 MISFIRES and is
responsible for the research project support and contributes to the research outreach. The role includes many aspects such as financial, administrative, human resources, training, dissemination and reporting. Gemma previously worked on other large EU funded projects, after working in the central research administrative unit in UCD. Gemma previously chaired the UCD Research Managers and Administrators Network (URMAN) and is a qualified PRINCE2 project manager.
Outside of work: Gemma is a leader at Ladybirds, which is part of the Irish Girl Guides and enjoys travelling with her family.
e: gemma.watts@ucd.ie
t: @JimmyJammy09
Associated Researchers
Dr Nicole Gross
Dr. Nicole Gross is a Lecturer in Marketing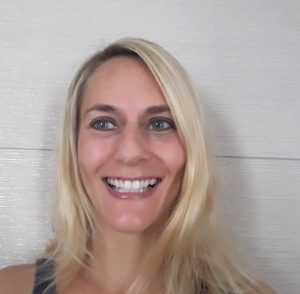 at the National College of Ireland (Ireland). Having worked previously as a postdoctoral research fellow and lecturer in UCD, Nicole is involved as an associate researcher in "MISFIRES". Her research interests include high-tech marketing, practice-research, entrepreneurship, business models and market innovation, particularly in complex markets like healthcare.
Her research has been published in journals including Organization Studies, Business & Society, Marketing Theory and the International Journal of Entrepreneurial Behaviour & Research.
Outside of work, Nicole loves spending time with her family, sports, reading and cooking.
e: Nicole.Gross@ncirl.ie
t:@tech_spaces
Dr Nicola Mountford
Nicola is a lecturer in Management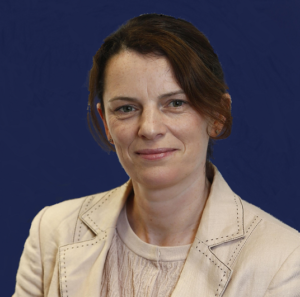 at Maynooth University's School of Business. Her research interest is in how governments and inter-organizational networks can together find an optimum balance between the efficiency of a market and the social responsibilities of a state. Nicola held a Fulbright TechImpact Scholar Award, 2016-17 in the area of eHealth and has published papers in journals such as Organization Studies, Journal of Business Research, the International Journal of Integrated Care, and Journal of Medical Internet Research (Research Protocols). Outside work Nicola is a keen badminton player and enjoys family hikes in the Mourne Mountains.
e: nicola.mountford@mu.ie
t: @nmountford