Prof Susi Geiger – Principal Investigator
Susi Geiger is the Principal Investigator on the MISFIRES project and a Full Professor of Marketing & Market Studies in the College of Business, University College Dublin.
In her research she tries to figure out how complex markets are organized, with specific interests in technology and healthcare markets. Her approach is leaning on traditions from Science and Technology Studies and Actor Network Theory. She has published numerous articles in outlets such as Organization Studies, Research Policy, Entrepreneurship Theory and Practice, Journal of Business Research andMarketing Theory. She has also addressed issues of fairness and justice in markets in an edited volume entitled "Concerned Markets: Economic Ordering for Multiple Values" (Elgar 2014, with D. Harrison, H. Kjellberg and A. Mallard).
Outside academia, Susi does Yoga, runs and reads – if she's not backpacking somewhere in the world with her family.
e: susi.geiger@ucd.ie
t: @complexmarkets
Dr Emma Stendahl – Post Doctoral Research Fellow
Dr Emma Stendahl has a background in Business and Innovation studies and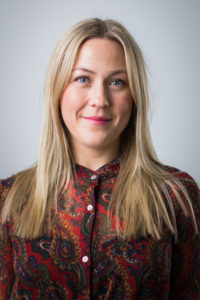 experience of conducting longitudinal qualitative case study research. Before joining the "MISFIRES" project and UCD, she was a doctoral researcher at Stockholm University, Sweden.
Emma's research and teaching interests revolve around collaborative and participative approaches to innovation, especially within an international context. She has worked closely with multinational corporations in Sweden on case studies and research projects.
Emma has taught courses at an undergraduate and graduate level including Organisational Theory, Business, Politics and Culture, and Research Methods.
e: emma.stendahl@ucd.ie
t: @emmastendahl
Gemma Watts – Research Project Manager
Gemma Watts is the Research Project Manager for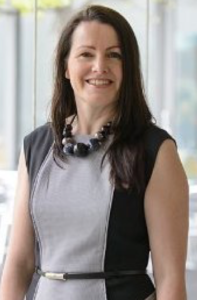 MISFIRES and is
responsible for the research project support and contributes to the research outreach. The role includes many aspects such as financial, administrative, human resources, training, dissemination and reporting. Gemma previously worked on other large EU funded projects, after working in the central research administrative unit in UCD. Gemma chairs the UCD Research Managers and Administrators Network (URMAN) and is a qualified PRINCE2 project manager.
Outside of work: Gemma is a leader of the Ladybirds, which is part of the Irish Girl Guides and enjoys travelling with her family.
e: gemma.watts@ucd.ie
t: @MISFIRES_ERC