Events
More up-coming events to be announced shortly.
Past Events
HEALTHCARE ACTIVISM BETWEEN MARKETS AND MORALS – tumultuous pasts, bright futures?
20TH September 2019, UCD, Dublin, Ireland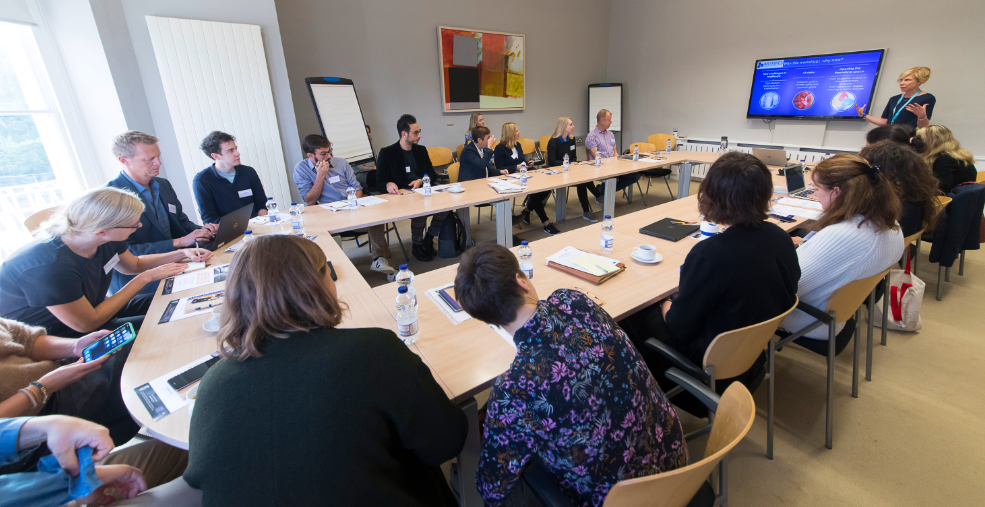 The interdisciplinary workshop "Healthcare activism between markets and morals" draws together scholarship and emerging research from disciplines including Science and Technology Studies, Sociology, Organisation Studies, Healthcare and Legal Studies to map existing knowledge on healthcare activism and to sketch a future research agenda at the crossroads of 'upstream' and 'downstream' healthcare activism. It is unique in the breadth of scholars that it aims to bring into conversation and in its ambition to draft an interdisciplinary research agenda that will advance knowledge for the common good.
Activism and collective action have a long history in the health domain, which has been traced by STS and healthcare studies. Where much of this activism has traditionally centered on participation and representation in healthcare research and innovation, activists have also started to address issues related to 'downstream' biomedical markets – for instance the pricing and distribution of drugs; patenting issues; or inequalities in the access to healthcare markets. It is probably fair to say that this scrutiny has only increased in recent years; for instance, the opioid crisis in the US has been publicly related to certain pharmaceutical marketing practices.
It is now timely to bring insights into 'upstream' healthcare activism together with those emerging insights on market-directed or 'downstream' healthcare activism. What do we know about how activists engage with specific biomedical markets, and to what extent can this knowledge help us understand dynamics in emerging areas such as consumer genomics or precision medicine? How do ethical and distributive challenges differ in today's highly data-intensive healthcare practices from those faced in the early years of healthcare activism, and which challenges persist? How are these challenges expressed differently in different geographies, and how can healthcare activists globally ensure their voices are heard? Finally, what is the role and scope of the academic researcher to affect positive change in biomedical markets?
Workshop Agenda
8.30-9am Registration
9am Welcome to the workshop
9.10-10.30am Panel 1: Where do we come from? A historical perspective on healthcare activism. Speakers: Vololona Rabeharisoa, Ecole de Mines ParisTech and Steve Sturdy, University of Edinburgh
10.30-11am Coffee and pastries
11-12.45pm Parallel paper session 1
12.45-1.30pm Lunch
1.30-3.15pm Parallel paper session 2
3.15-3.30pm Coffee
3.45-5.00pm Panel 2: A market-based ethics for the 21stcentury. Speakers: Ine Van Hoyweghen, KU Leuven in Belgium and Klaus Høyer, University of Copenhagen.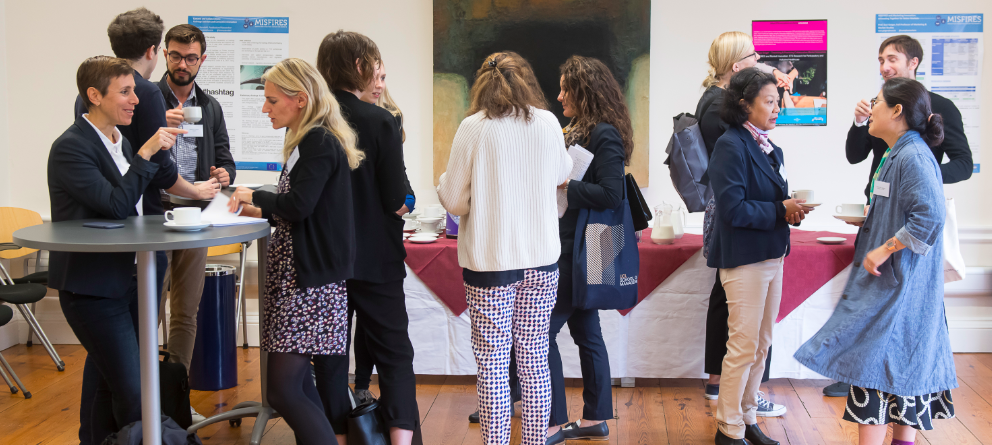 The workshop is organised by the research team of the ERC Consolidator project "MISFIRES and Market Innovation" (misfires.ucd.ie), and workshop contributions will be invited to an edited book. It will mark the inaugural workshop in a series of academic and public events as part of the MISFIRES research programme. Participation in the workshop is free and open to all. Early stage researchers (PhD students and postdoctoral researchers) who present a paper may be supported by travel bursaries.
If you are interested in giving an academic paper please send a 300 word abstract to gemma.watts@ucd.ie and susi.geiger@ucd.ie by March 1, 2019. If you are interested in attending the workshop without presenting a paper, please drop us an email too!
PLEASE NOTE THAT PLACES ARE LIMITED.
More details on event to be announced shortly, follow us on twitter @MISFIRES_ERC and to receive updates on this event #marketsandmorals and other MISFIRES activities.
+++++++++++++++++++++++++++++++++++++++++++++++++++++++
Patent Politics: Life Forms, Markets, and the Public Interest in the United States and Europe
WEDNESDAY 5TH JUNE 2019, 9:45am – 11.30am
PRESENTED BY PROFESSOR SHOBITA PARTHASARATHY,UNIVERSITY OF MICHIGAN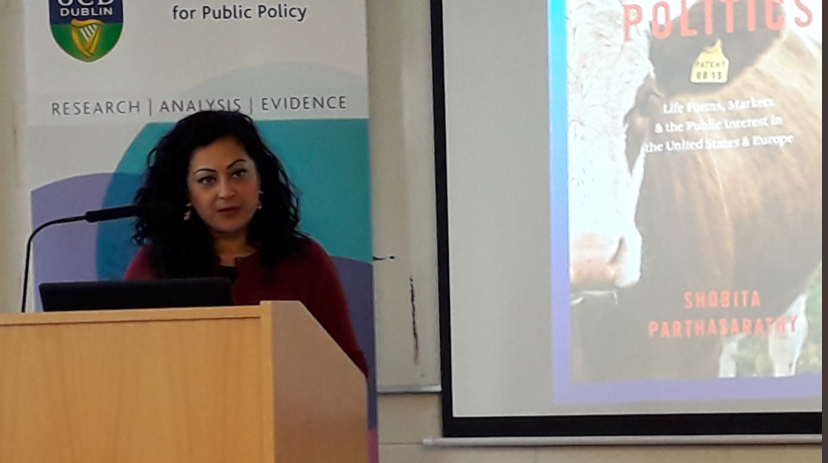 Geary Seminar Room, Room B003/B004, UCD Geary Institute for Public Policy
ABSTRACT: Over the past thirty years, the world's patent systems have experienced pressure from civil society like never before. From farmers to patient advocates, new voices are arguing that patents impact public health, economic inequality, morality—and democracy. These challenges, to domains that we usually consider technical and legal, may seem surprising. But in Patent Politics, I argue that patent systems have always been deeply political and social. Using qualitative, interpretive methods, I analyze and compare a particularly fierce and prolonged set of controversies over patents on life forms linked to important advances in biology and agriculture and potentially life-saving medicines in the United States and Europe. Clashes over whose voices and which values matter in the patent system, as well as what counts as knowledge and whose expertise is important, look quite different in these two places. And through these debates, the United States and Europe are developing very different approaches to patent and innovation governance.
BIOSKETCH: Shobita Parthasarathy is Professor of Public Policy and Women's Studies, and Director of the Science, Technology, and Public Policy Program, at University of Michigan. Her research focuses on the governance of emerging science and technology in comparative perspective. She is interested in how technological innovation, and innovation systems, can better achieve public interest and social justice goals, as well as in the politics of knowledge and expertise in science and technology policy. She has done research in the United States and Europe, and her current research focuses on India. She is the author of numerous articles and two books:Patent Politics: Life Forms, Markets, and the Public Interest in the United States and Europe(University of Chicago Press, 2017) and Building Genetic Medicine: Breast Cancer, Technology, and the Comparative Politics of Health Care (MIT Press, 2007). Patent Politics received the 2018 Robert K. Merton Award from the Science, Knowledge, and Technology section of the American Sociological Association, for an outstanding book on science, knowledge, or technology. Findings from Building Genetic Medicine influenced the 2013 US Supreme Court decision prohibiting patents on isolated human genes. She holds a Bachelor's degree in Biology from the University of Chicago and Masters and PhD degrees in Science and Technology Studies from Cornell University.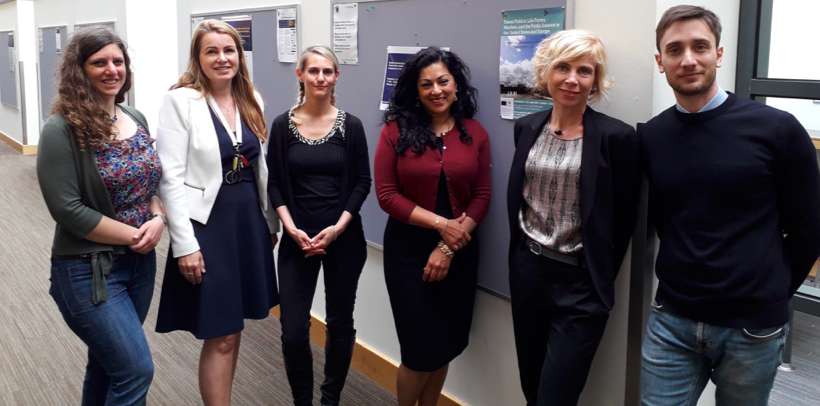 Shobita Parthasarathy, PhD
Professor of Public Policy and Women's Studies (by courtesy)
Director, Science, Technology, and Public Policy Program
University of Michigan
http://shobitap.org/
Twitter: @ShobitaP
++++++++++++++++++++++++++++++++++++++++++++
Geary Research Day – Thursday 13th December 2018 at the Geary Institute, University College Dublin, Ireland
Presentation on ERC MISFIRES & Market Innovation – Towards a Collaborative Turn in Organising Markets by Professor Susi Geiger @complexmarkets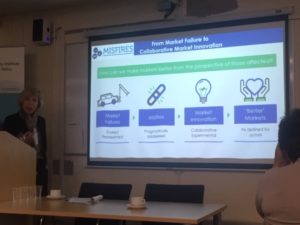 News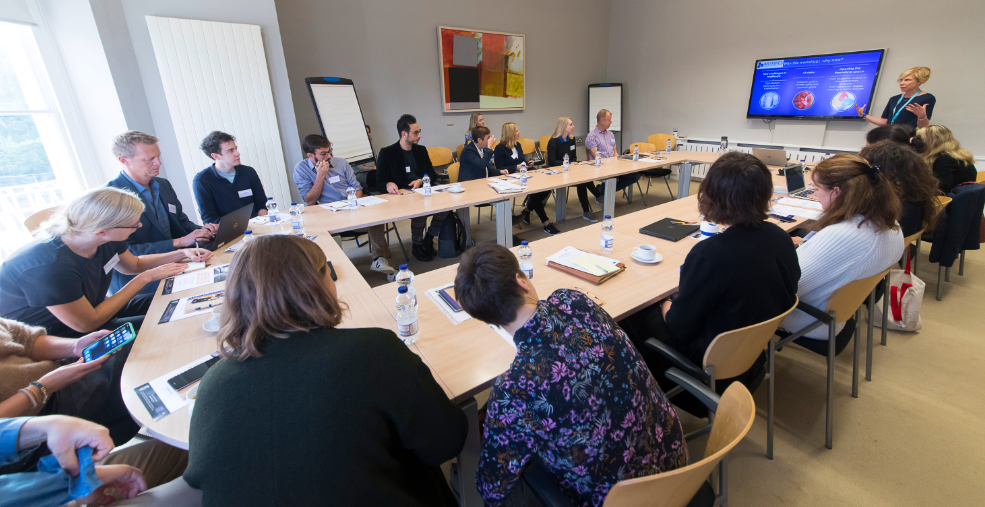 +++++++++++++++++++++++++++++++++++++++++++++++++++++++++++++++